Why the Listening
Practice Pack?
The TOEFL Listening Practice Pack is the first of its kind.
A convenient and dynamic collection of TOEFL Listening passages and questions specifically designed to teach you how to listen like a North American college student.
Practice with 500 real TOEFL Listening questions
Utilize 250 short passages to improve your listening skills
Get 1x complete TOEFL practice test
Access our exclusive TOEFL Listening Note-taking system
Learn to listen like a North American college student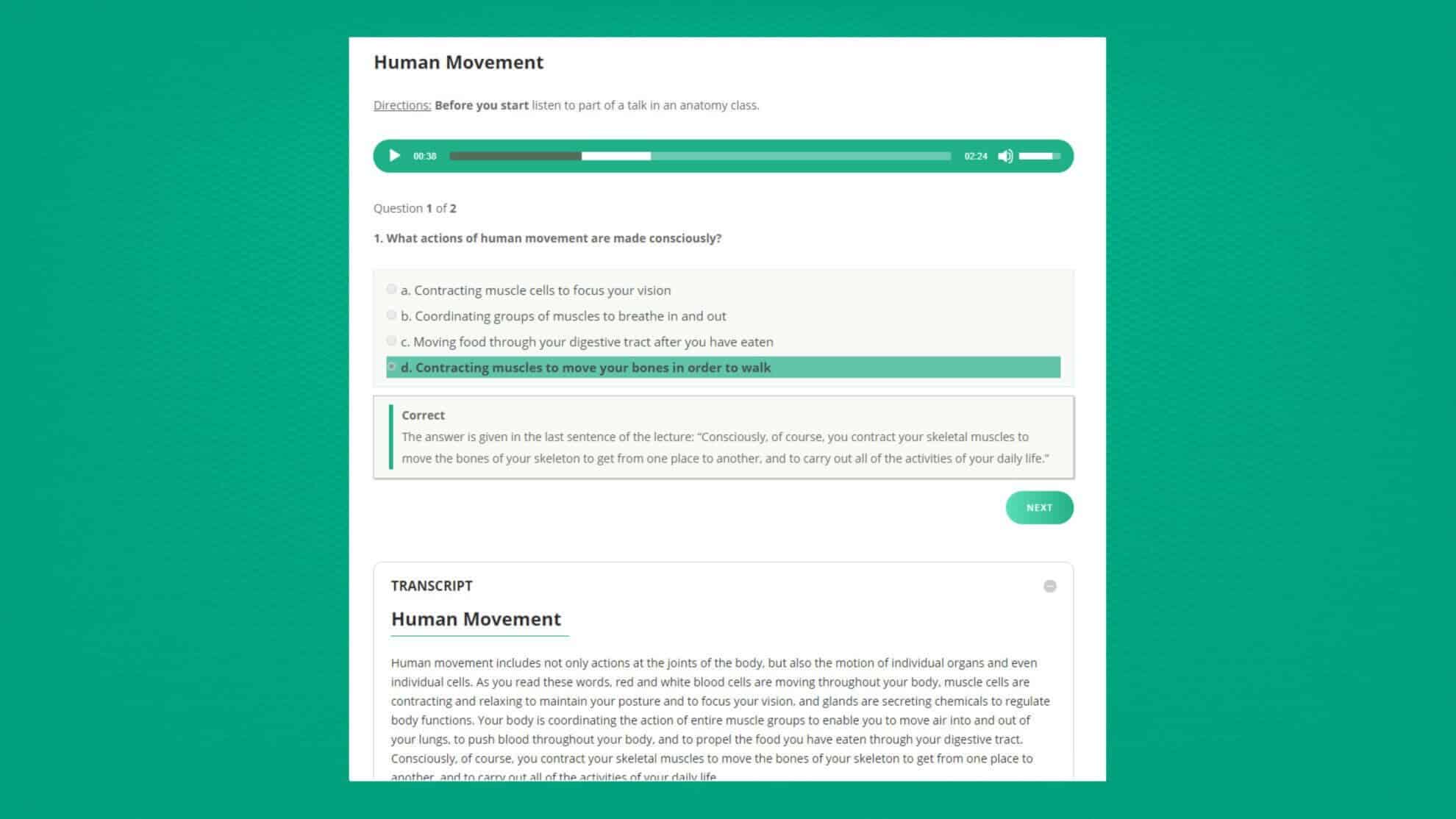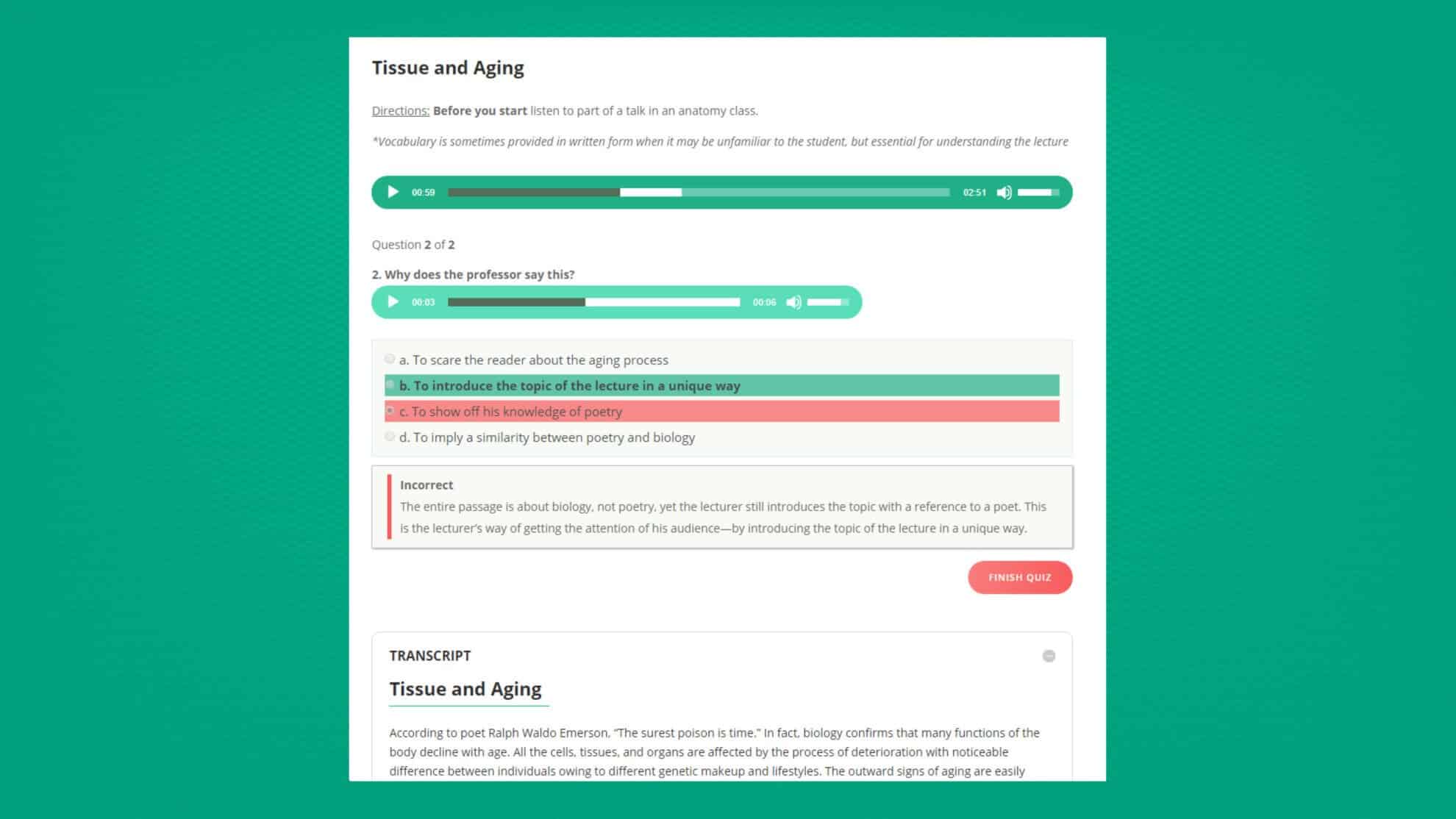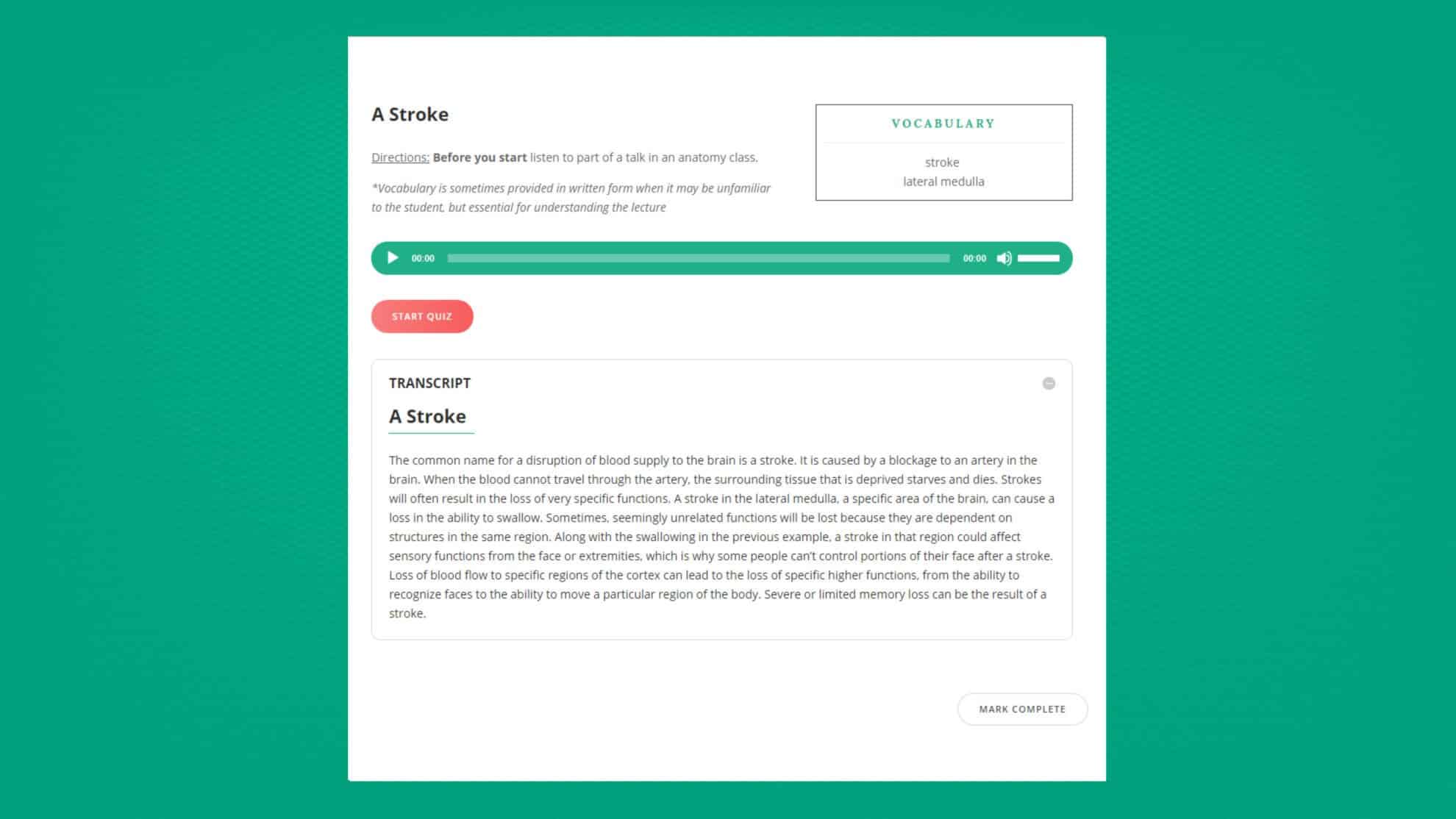 Feel like the TOEFL Listening passages are too long?
We do too. There is too much information for most English language learners to fully understand.
That is why we have taken the TOEFL Listening passages and broken them down to short passages between 1-2 minutes long.
This helps you quickly identify your strengths and weaknesses so you can rapidly improve your TOEFL score.
Practice Pack for the Listening Section
of the
TOEFL

Test
What you get:
In-depth explanations of all answers
500 Listening practice questions
Interactive practice test for the TOEFL
Your Ultimate Vocabulary List for the TOEFL
Are you tired of:
boring TOEFL videos?
unreliable TOEFL websites?
old TOEFL textbooks?
confusing TOEFL teachers?
The Listening Practice Pack is a perfect fit if:
you want to improve your listening skills
you want to improve your note-taking abilities
you want to improve your TOEFL strategy
you want a reliable source of TOEFL Listening questions and answers